Mid of the week, the weather forecast was not very good. So it was a positive surprise that it was pleasantly warm and no rain forecasted until later in the day. So we decided to ride up the "Schwäbische Alp" at Neuffen.
Well known that the terrain before the "alp" is pretty hilly with a few rather steep climbs. But at the beginning of the tour, that's OK. As usual, I planned the tour through small side streets and bike-ways, so we could enjoy the scenery. From Neuffen there is the climb up the Alp, with 250m altitude and 6-9% ascent. A bit of a challenge, but we are fit enough by now. We were up so early, around 11:15, that we decided to visit the old castle "ruin" of Hohen Neuffen.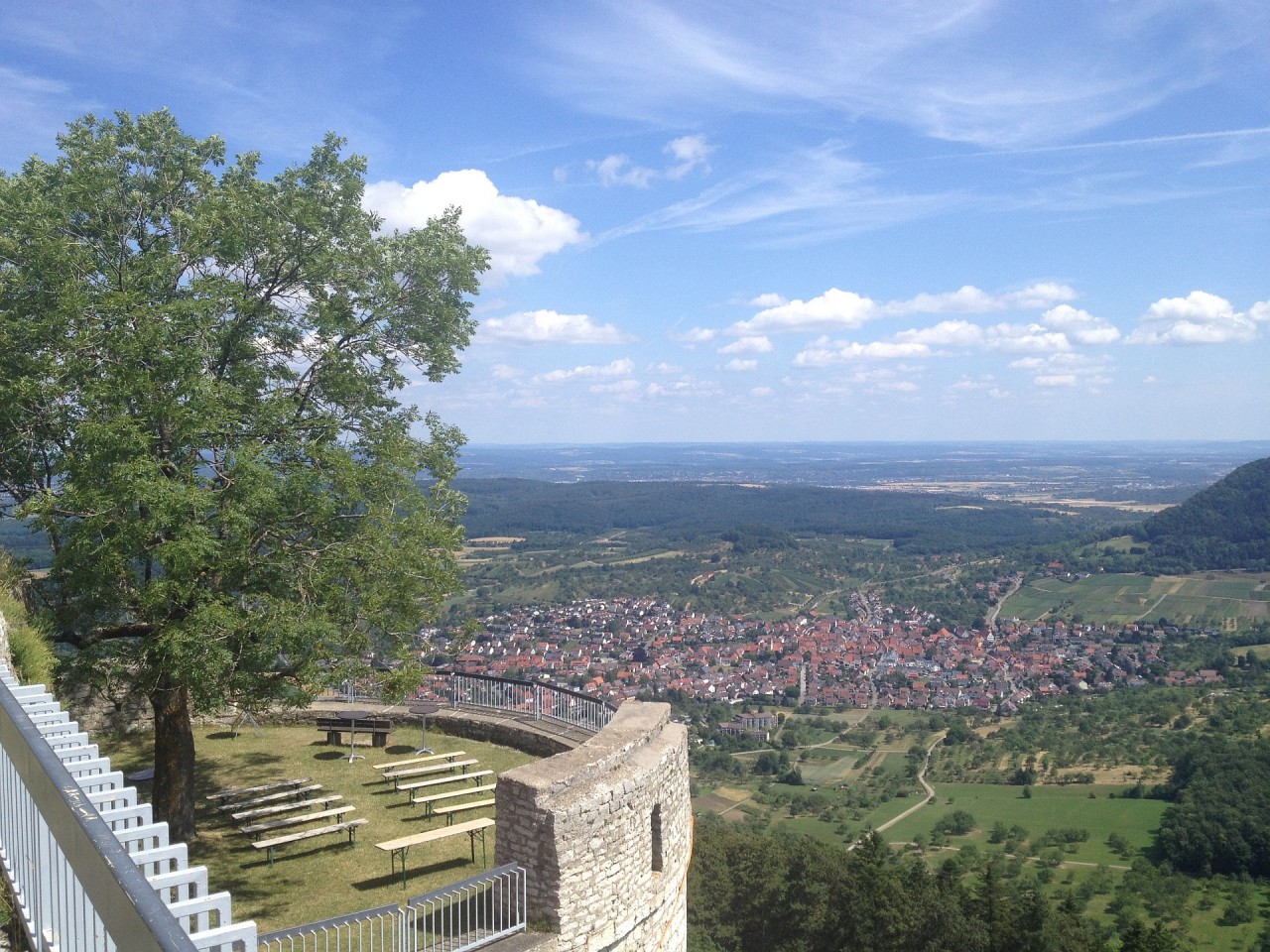 I cannot remember having been here… and was very pleasantly surprised. Not only the view is great, the "ruin" Burg Hohen Neuffen is being renovated carefully, so it looks like a ruin from far away, but insight is a Restaurant and you can even rent the place for company or private events, especially for weddings this is a great place.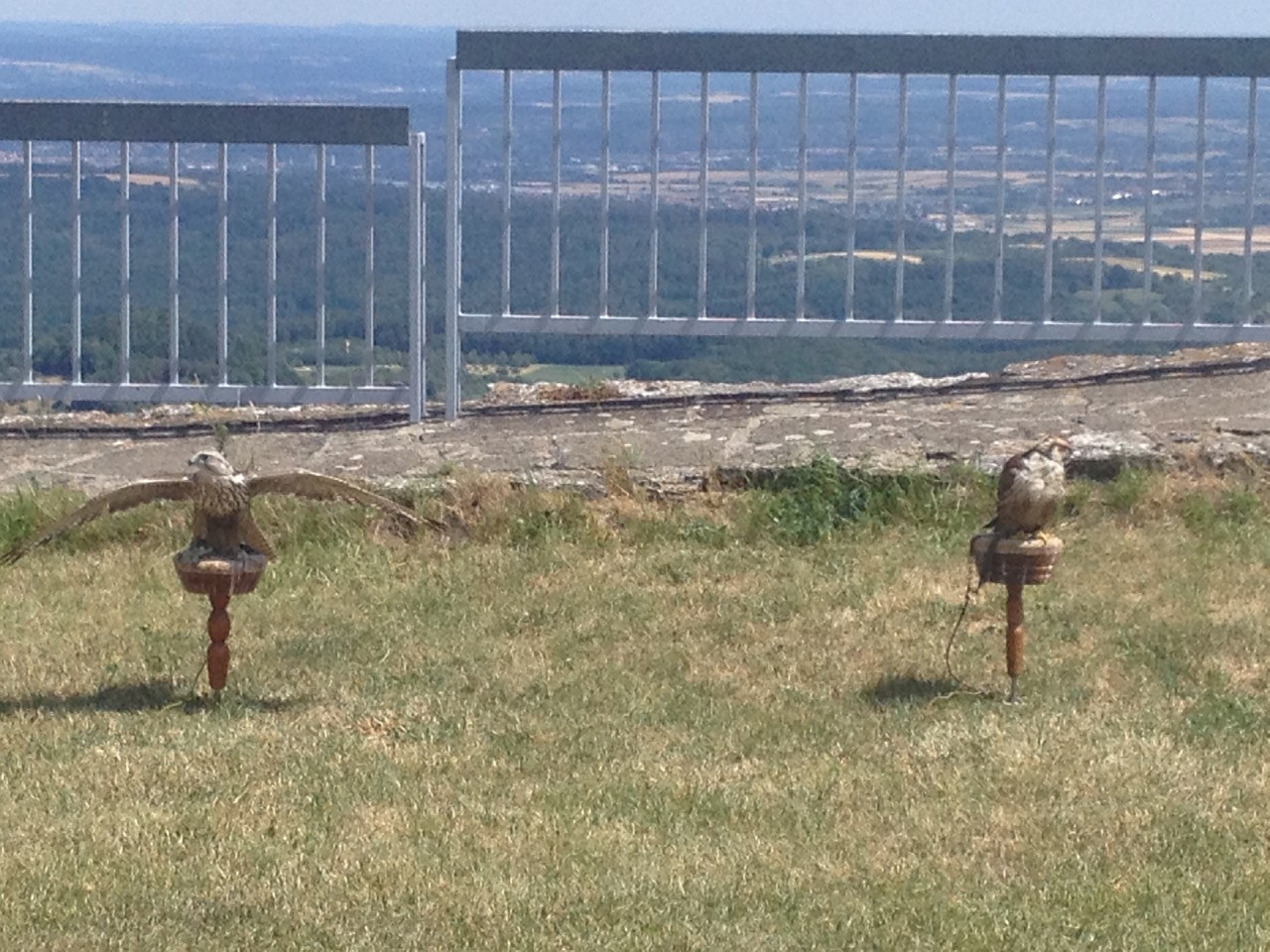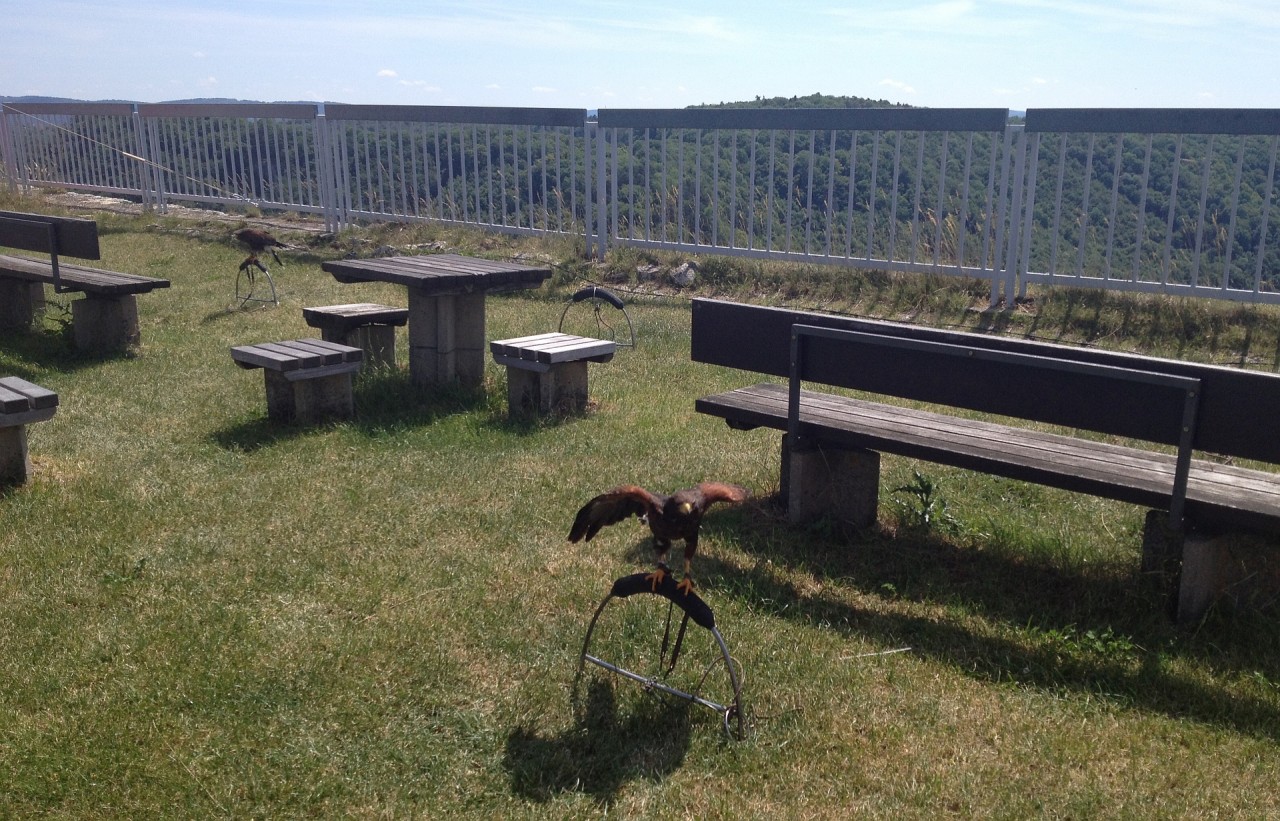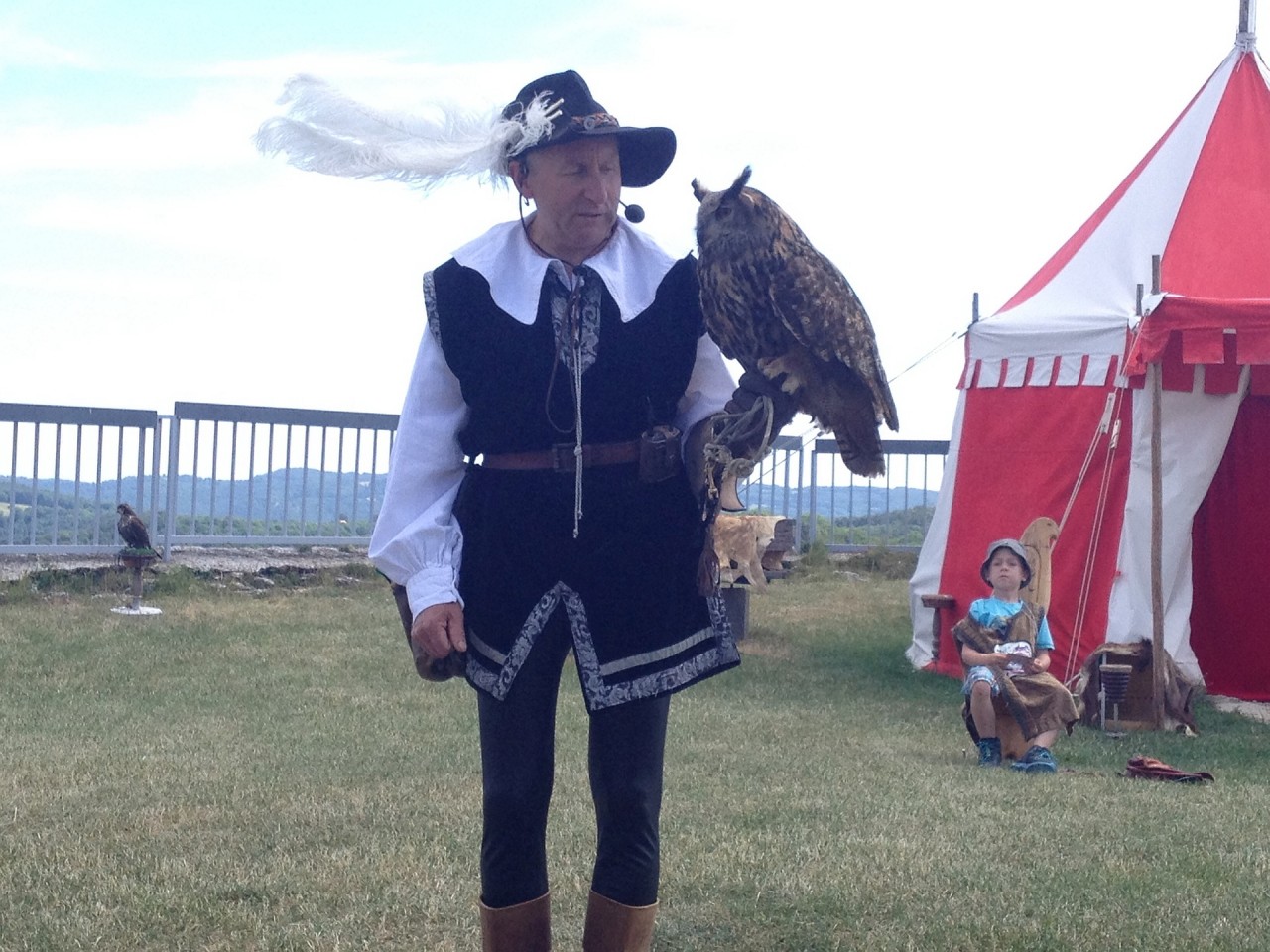 Then we saw birds, buzzards and hawks, on one of the elevated places. On Sundays and holidays, there is a falconer show there. So we didn't take long to decide to stay and watch the show. Being here so early, waiting 20 minutes would be worth it. The show was planned for 12:00 with about 45 min. duration. It was fantastic!!! The Falconer Wolfgang Weller not only ran a great show with his birds, with hunting at highest speed, he also explained a lot of very interesting facts about the birds. Where they are from, how it works to "tame" and control them, and how they hunt in free nature. A real highlight!
Well, from there on, the rest is quickly told. We returned via Bad Urach and Metzingen into the valley of the Neckar and then upwards via Kirchentellinsfurth and Pfrondorf. In total the tour was 120km with 1130m altitude and average speed of 25,6 km/h (Tour at GPSies).